Afke van de Wouw is currently the sports psychologist at Dutch Eredivise side Vitesse. Afke, as you may have guessed by now, is a woman. Where a woman working in the men's professional football may have once been seen as a taboo, it is now much more common, but old habits die hard.
A Guardian article from last year reported that 25% of women currently working in football had suffered bullying whilst 15% had stated that they had been victims of sexual harassment.
Afke van de Wouw, however, believes that in her role as a sports psychologist, being a woman can have many positive effects that she would not benefit from if she was a man.
"I see that a lot of players open up more easily to me because I am a woman," says Van de Wouw.
"They don't have to be the macho man or the alpha male around me. I am not going to have discussions with them about football because they obviously know a lot more about it than I do, there's no competition in that area, so it's easy for them to open up to me about things other than football – for instance their private lives. They are able to become more vulnerable because I'm a woman."
There is no denying that sexism still exists within various industries, none more so than professional football – the recent scandal involving Mark Sampson, the FA and professional footballer Eni Aluko is testament to this. However, things are changing for the better, albeit, slower than most would like to admit.
There were probably several reasons why women did not work within the men's games for so many years. Some of these reasons being; rampant sexism, boys only clubs and the lad culture environment – why would women want to work in such places? Of course, various accounts of men not respecting women in the workplace exist too. Also, a lack of jobs available hindered women who wanted to work within professional football. These days, however, professional football clubs incorporate a variety of different job roles in their football clubs, from sports scientists and data analysts, to agents, lawyers and physiotherapists – being a male footballer or football coach is no longer the only requisite required in order to work at professional football club.
Although professional football clubs now have many more opportunities for women who want to work within them, the lad culture reality has not been lost, although there are ways in which women can put this to their advantage as Van de Wouw explains.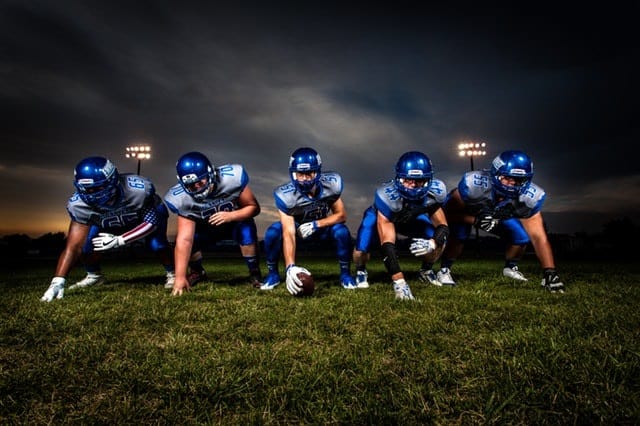 "There are still some men that will say to me things like 'you're a woman, what do you know about football' but then I can use the Lieutenant Colombo approach and say 'you're right, I don't know anything about football because I'm new here, please teach me' so you can persuade them to open up like that and get more information just like Colombo did.
"Also, guys in the changing rooms can sometimes be very blunt. Sometimes they say things that on the outside do not sound very nice but it's honest and you know exactly what they mean. Sometimes, if you're around a group of women they can beat around the bush, so to speak, so from a professional point of view, for the guys to be upfront with me is a very helpful thing."
Although Van de Wouw has found a solution to being a woman in a man's game, not all women can say the same thing. Clearly, being a woman in men's professional football is easier now then it was in the dark ages of the 70s, 80s and 90s. In 1994, one female physio who wanted to work for a football club received a rejection letter club stating: "Most of the players felt that football was very much a male sport and did not really like the thought of females being involved with the treatment of sports injuries within the training complex." This letter was signed by former Manchester United manager, Sir Alex Ferguson.
The football industry is evolving albeit extremely slowly. Women are now employed on a variety of different roles in the game and female assistant referee Sian Massey is regularly seen running the touchline on Match of the Day. Of course, the next hurdle is to eliminate sexism in the game completely. Sexism in football is still rife, from the chants of fans to the managers themselves, "I think to every man it was a penalty. Unfortunately to every man, but not a woman," manager Paul Jewell said in an interview after his team were not awarded a penalty. He might as well have just said that men are from Mars and women are from Venus.
However, with women like Van de Wouw working in the game and proving that women can be just as useful as men within football, there is real hope that men and women can work together in footballing harmony.
Article written by Ben Smith, a journalist for http://www.comparelotto.com/