Lockdown is easing, as more countries open their borders to foreign travellers and air bridges are announced, travellers will inevitably start to plan their next trip and classic car enthusiasts will be deciding where they will be revving off to next.
The Classic Car Finance Team at Cambridge & Counties Bank have pulled together their top choices to help you decide where to take your car for its next spin when it's safe to venture out there.
Pacific Coast Highway
This popular route takes drivers from Los Angeles to San Francisco and passes iconic attractions like Big Sur, Hearst Castle, Santa Barbara and Carmel-by-the-Sea on the way. The route first became popular in the 1930s and with its rugged coastlines, towering mountains and expansive beaches, it really does have it all. Although the stretch takes around 10-11 hours in the car, it is advised to take your time, visit local farms, wineries, and beaches along the way to make it a five or six day trip.
Route 66
Perhaps the most iconic of road trips, Route 66. Complete with 1950s style motels, diners and gas stations, this road, which stretches from Chicago to Santa Monica, really is an experience for any travel enthusiast.
The drive takes you through the interstate, through unseen small-town America and has a mixture of short and long routes to choose from. As well as its picturesque surroundings, the trip oozes history along the way, allowing you to follow in the footsteps of past and present Americans. The majority of visitors do the trip during summer holidays, especially families, so it is advised to stick to shoulder season if possible (April-May and September-October).
North Coast 500, Scotland
You don't need to venture abroad this year to take your classic car on a picturesque road trip. Scotland is home to ample breath-taking routes, offering drivers the opportunity to experience the country's natural beauty, interact with friendly locals and explore historic landmarks.
The North Coast 500 is a relatively new route; it runs along the north coast of Scotland, passing dramatic cliff tops, white sand beaches and historic castles. The circular loop covers over 500 miles and depending on how much sight seeing is done along the way, can take anything from just a few days to over a week or two.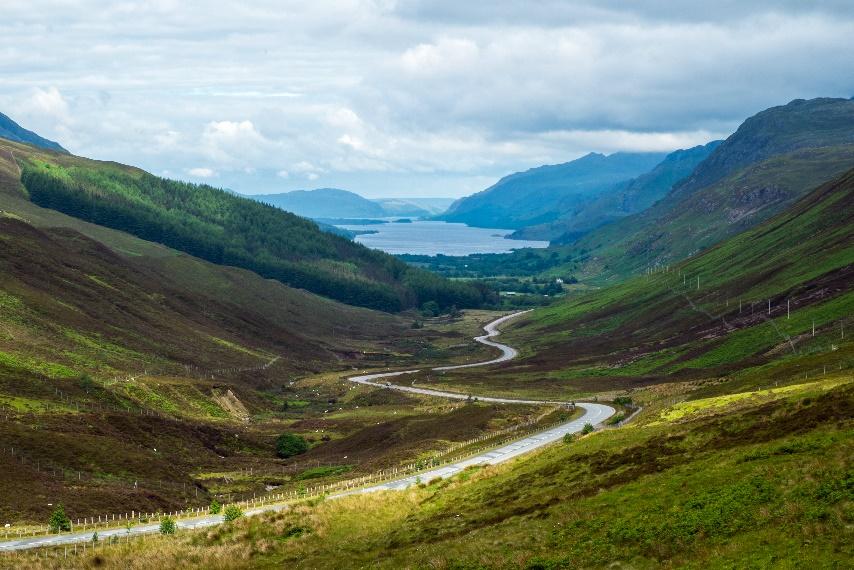 Amalfi Coast
Arguably one of the most scenic road trips in Europe, the Amalfi Coast is sure to be a popular destination for classic car drivers over the next year or two.
The route typically starts from Naples, which is known as the gateway to the Amalfi Coast, and passes through medieval villages and towns including Ravello, Positano and Praiano. Although there is not necessarily a bad time to drive the Amalfi Coast, many would advise to avoid 'high summer' (July and August) when visitors arrive in peak numbers and roads are more congested.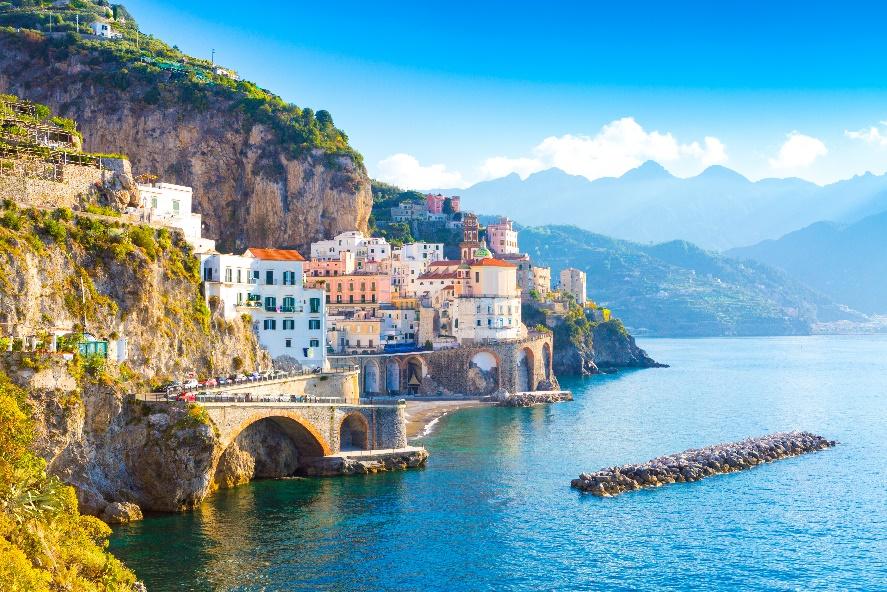 The Atlantic Highway
The Atlantic Highway is another option for those wanting to stay closer to home, and is not one to be dismissed. This stunning road trip takes you along the Devon and Cornwall coasts, passing hilly moors and seaside towns including Padstow, Newquay and Bude. With hit TV shows like Doc Martin and Poldark filmed here, there is no questions why this stretch is arguably the most scenic part of the UK.
Surfers will find themselves in their element as there is a new stunning bay at every turn, before eventually finishing the trip at Land's End, which was famously named as it was once believed to be the end of the world.
After staying indoors for so long, no matter the destination or route, there is no better way to warm the engine of your classic car than with a picturesque road trip. Whether it's a long bank holiday weekend or a two-week holiday, none of these road trips will disappoint, so sit back and enjoy the ride.