Everyone seems to know one or two things about the internet today. Surprisingly, most of us know the common stuff such as the social networking sites, gaming sites, Antivirus programs and so on. However, there are pretty little tools that we ignore that would, in fact, make our lives better if we used them.
That said, here is a list of the top 5 online tools to boost productivity. Warning: some might be too interesting to resist!
This tool is designed for students, bloggers or writers. In short, it is for anyone that writes frequently. When you stop writing and divert to some other tasks, it does an annoying thing to make you keep writing. For instance, it will give pop-up messages or produce annoying sounds such a loud honk! If you resist some more, it starts erasing what you had already typed!
This tool saves your bookmarks in a very unique manner. It keeps them in an online account where you can search for content. You can also highlight lines on sites, and, it creates sticky notes that surface whenever you are on that site. You can also arrange the bookmarks as you prefer.
Yes, lest it boils over! This application is an improved to-do list. It lets you create tasks and attach dates to them. You can add map locations, set reminders, prioritize tasks and search for tasks. Again, you can access your tasks from any known platform (Android, Windows, Mac, Blackberry, etc.).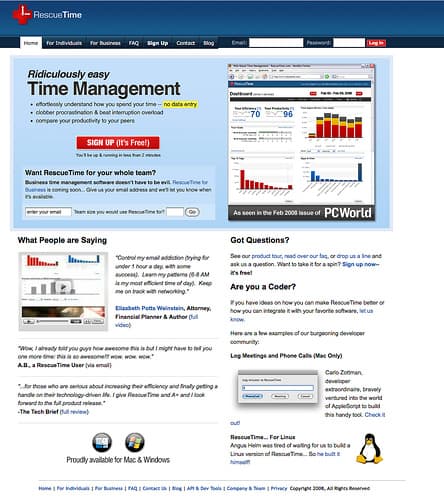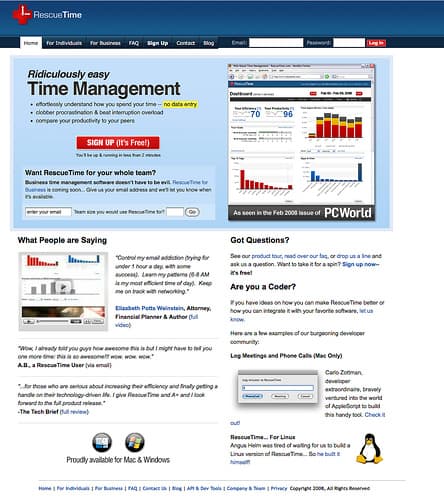 As its name suggests, this application will help you save time. It will keep track of your online activity and come up with a graph showing how you use your time. In this way, you can tell which sites take up most of your time. The Pro version has added features like blocking the most distractive websites, congratulating you on completing a task or reminding you to get back to work.
Google Docs is one amongst the many Google products designed to ease life for you. It lets you store and access your documents from anywhere in the world. You only need to create a document and upload it then you are good to go. What's more, you can invite people to view or edit the documents. If you ever thought of working while stuck in traffic, this is the guy to help you do just that!
If you are not downloading at least one of these, you might need a tool that will boost your convincement capacity. They are too good to be true!