Everyone strives to make an advancement in their career. To be viewed as a potential leader, you need to have the right qualifications. It will set you apart from the other competitions. You can easily take a management course to further your career. However, work may be demanding that one may lack time to visit a physical classroom. Worry not. You can quickly sign up for various online management courses and set the stone rolling. Below are some of the top management courses that you need to pursue 
Project management course 
Every organization will appreciate a competent project planning department. The demand for project management experts is increasing with each passing day. Get to partake in this course online and have an outstanding resume. You will be able to attain various project management skills which includes leadership, research skills as well as problem-solving skills, among other skills. It will help you undertake any particular project and come up with amazing outcomes. 
Innovation management course 
Are you a vibrant entrepreneur or intrapreneur? Its time to take upon an innovation management course. Learn how to come up with innovative business models that introduce new services and products into the market. 
It's a fantastic online course that allows you to cultivate an innovative mindset as well as expertise. One might always run short of innovative ideas without proper training. However, this online course enables you to adopt a creative lifecycle. Get to learn about various principles of idea management systems, team management for better innovation among other outstanding modules.
Construction management 
There's always a new building under construction each day. The real estate industry is booming. As a result, investors seek to make a killing in this sector. One can focus on high-rise buildings, gated communities, apartment complexes, or business rental outlets. However, all this isn't possible without the fundamentals. Construction needs to take place if investors want to tap into this investment.
You can undertake a course to become a construction manager and oversee all construction. It will set you aside from other construction works. You will also have skills that will enable you to be the top choice of any building contractor.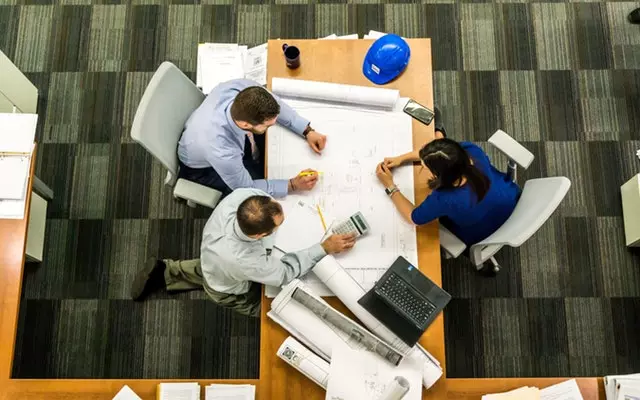 Business and administration management 
At the heart of any successful enterprise lies an efficient business administrator. Any organization requires an individual who has top-notch decision making as well as problem-solving skills.
An active business and administration management course will allow one to attain the required knowledge. You can take an online course and have a deeper understanding of various resource allocations. You get to acquire planning skills among other relevant qualifications. In the ever-changing business environment, you need to equip with skills that are gaining momentum. 
People management 
Are you searching to advance a career in managing human resources? People management course will allow you to acquire the relevant skills, tactics as well as planning strategies. It will enable you to manage other company employees efficiently.
It's an online course that allows you to undertake various people management modules. You get to learn how to inspire and motivate other people. It's a module focused on coming up with shared goals for a particular team. You get to learn the basics of goal setting and what to expect. 
People management involves learning how to manage other individual's talents. You will be able to spot a growing ability and learn how to nurture it. 
You will also learn the basic principles of influencing other individuals in a less coercive manner. 
Online management courses are an ideal opportunity to climb up the ladders of career success. You need to identify with fast-growing job Opportunities and take a career in them. You can later take a management course online to build on your CV. Dare to stand out from other job applicants