First-timers may find London a bit overwhelming as there's just so much to see and do. Museums, restaurants, nightlife; it's hard to know where to start so we've put together a list of top attractions to help you out.
Buckingham Palace
Buckingham Palace has been the official home of the British Royal family since 1837. It's open to the public during the summer months and also for a few select tours in December, January and Easter. Trafalgar Square, Admiralty Arch and Westminster Abbey are within walking distance. Great places to stay can be found in the surrounding area of Regent's Park, with many high-end hotels in situ.
St Paul's Cathedral
London is all about the history and St Paul's is packed with it. The building in its current form (an adaptation after the Great Fire of London in 1666), was designed by English astronomer, geometer, physicist and architect Sir Christopher Wren. There are several tour options, depending on how much time you've got to spare, or you can just explore at your leisure. Make sure you check out the whispering gallery; it's good fun.
Tower of London
Off with their heads! The Tower of London has a gory past and it was at this historic castle that prisoners were once kept, including Anne Boleyn, the second wife of the infamous monarch, Henry VIII. Guy Fawkes, a revolutionary who was instrumental in the notorious Gunpowder Plot of 1604 and gave rise to Bonfire Night in the UK, was also imprisoned here.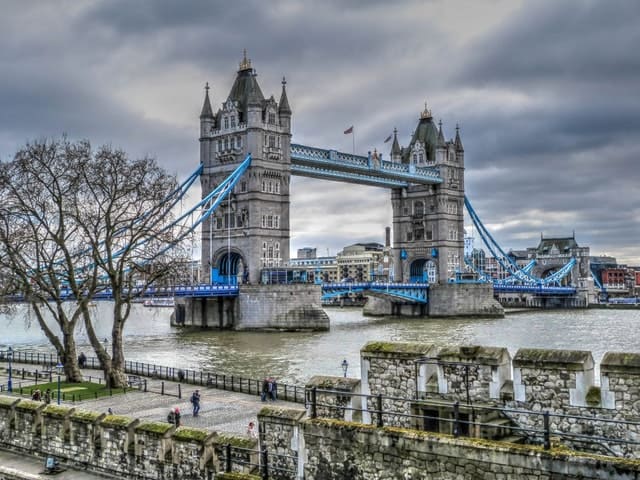 Museums
There are a lot of museums in London and depending on the length of yoru stay, you will have to pick and choose just a few to visit. The British Museum, with its famous dinosaur bone collection, is a must, as is the Science Museum, famous for being packed with interactive exhibits. These two are only a few minutes' walk from one another, so you can do both in one day. Other must sees include the Victoria and Albert Museum and London Transport Museum.
Madame Tussauds
You may have been to Singapore's very own Madame Tussauds, in fact the famous wax museums can be found from to Shanghai to San Francisco. However the original and biggest is Madame Tussauds London, which is a 10-minute walk from Marylebone Station or just two minutes from the Baker Street Underground Station. It's a fun place to go for a few hours, get close to your favourite celebrities and snap up some photo opportunities.
London Aquarium
The London Aquarium is a great rainy day option. It's located on the Southbank, an area lined with restaurants, street entertainers and shops, while offering expansive views of the River Thames. Highlights include a Shark Walk, which involves walking over a glass window with the toothy creatures just below your feet! Expect to see everything from seahorses to stingrays in the diverse underwater habitats.
Greenwich
London is a big place, so make sure you venture further afield than the usual tourist haunts. Greenwich, to the south-east of the city, should not be missed. Take a boat ride along the Thames from Bankside Pier or the London Eye Pier and you can see the sights before reaching your destination. Once in Greenwich, you can visit the National Maritime Museum, Royal Observatory Greenwich and experience some traditional English pubs.
Shopping
Oxford Street is touristy, so venture off the beaten path for more interesting retail opportunities. Regent Street has high-end shops and boutiques, with St Christopher's Place, just off Bond Street, offering a courtyard for dining and window-shopping. No trip to London is complete without a day at Harrods, so hop on the Underground to Knightsbridge and check out this world-famous department store. For something different, browse the eclectic stalls at Camden Market in North London.
Eating Out
When it comes to eating out, it's best to go off piste. Oxford Street is overpriced and full of chain steakhouses, so head to Charlotte Street, just around the corner, for pizza, Greek food and a selection of gastropubs. For fusion cooking and trendy British food, head to Shoreditch or Borough Market, both of which have international cuisine stalls lining the streets.
Nightlife
If you're after nightlife, the are the lots of options to choose from in London. Head to the West End for retro club nights and contemporary beats, or Camden for the alternative music scene. If you'd rather keep it low-key, there are plenty of trendy rooftop bars, where you can sip a cocktail and relax in civilised surroundings. For hip hangouts and cool bars, venture to the East End's trendy Shoreditch area.
For more information about London and all its wonderful tourist attractions visit this excellent tourist guide by Expedia.