At one time, not so long ago, people who said they worked in IT were assumed to be "geeks" and "nerds". In this digital age, that is so very far from the truth. Today, many kids grow up dreaming of a future career in IT. It might be that they think of being a cool video games designer or working in virtual reality or AI, and for some those dreams come true, but quite simply, the huge range of jobs in the IT industry, means there's a niche for every type of person. So, whether you are looking to change career or are a new entrant to the job market, here are some of the benefits of working in IT:
You can work in any industry
There are very few industries that do not have an IT requirement. Industries who may not use IT in day to day operations will usually have support and admin services that will require computer use.
IT graduate jobs pay well
Even entry level jobs in IT can pay well but graduates with an IT or related degree usually find it easier to secure their first position than other professions. Computer programming can be such a lucrative job that even acceptance into good college programs can be very competitive. The Bureau of Labor Statistics figures for 2016 show that computer programmers earned an average of $79,840. The bottom 10% of programmers earned less than $45,570 and the top 10% earned at least $130,360. However, the BLS also stated that this area of IT was in decline in the US thanks to outsourcing but predicted that programmers who can conceptualize software and apps and write code will be in the highest demand.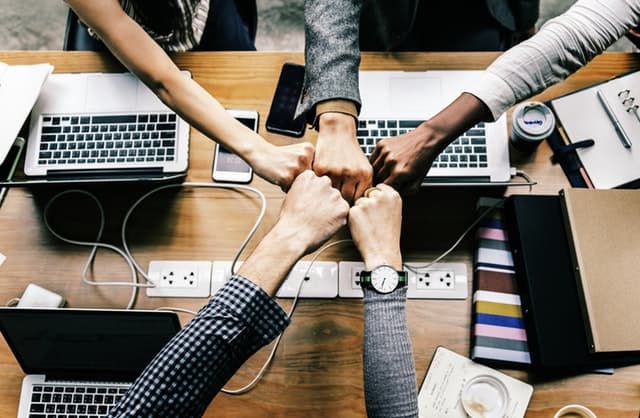 Constant change
If there's one thing that is guaranteed about the IT industry, it is that it does not stand still. Research and development is a constant and consistent process with new things happening all the time. Just one example to highlight this is the issue of cyber crime and security. As cyber criminals and hackers smarter, the IT industry needs to respond and get ahead of the game. You can find an interesting position in a firm like Alpine Security, a service-disabled veteran-owned small business providing full-spectrum cybersecurity services and training, including penetration testing certifications.
Work/life balance is good
Many technology companies have adopted a progressive attitude towards employment and there is a usually a good opportunity for flexible working. Many people working in IT often do not see an office regularly, working from home instead. With video conferencing, group chat, and collaboration software, employees do not need to be face to face to communicate. Tech companies also tend to be forward thinking in term of benefits and well-being at work.
Growth and Opportunity
The boundaries of IT are continually being pushed and new developments result in new jobs requiring new skills. This means more opportunities to learn things and new jobs. But, there is also career progression in the established areas of the IT industry. Just like in any industry, someone starting at the bottom can work their way to the top.