The world around us is constantly developing and changing and so our working environments need to adapt with this change. It's vital that businesses keep up with the latest technological advancements and provide their employees with the correct kit for the job so they can perform to their very best. Advanced, reliable, and easy-to-use tech, such as HR and payroll software solutions, can improve the team culture, work production rate, and overall morale of a team, which then helps to run a more efficient and successful business.
It can sometimes be a challenge to engage and empower a team, but for a business to be successful, it's crucial to continue to develop and work on employee satisfaction. Low productivity and negative attitudes can impact on productivity and quality of work, which could lead to poor results and reduced profits. However, there are several ways to re-engage and revamp team productivity with the use of technology.
Improve communication software
Reliable communication through technology is key to team productivity and therefore the success of a business. By bringing teammates closer together with technology such as online team messengers, video calling, and apps it's easy to improve communication and therefore create a better working environment. Encourage the use of group chats for quick questions, as this eliminates the need for endless emails and removes the chance or an email being 'missed'. Group chats are also easily accessed via desktop or mobile so are great to use on the go. Technology in the office environment can increase employee mobility. For example, online team chat rooms or apps can help you quickly locate a colleague or get an answer to an urgent question.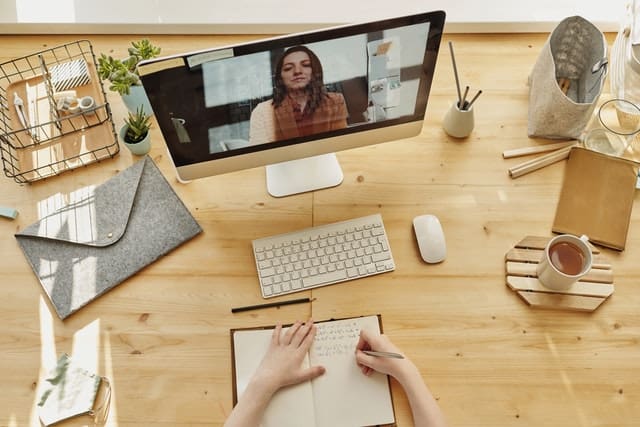 Use online apps
By using online to-do lists and trackers (usually in the form of a spreadsheet-style document), it's easy to assign tasks, ask questions, share information and documents with other employees. Users are easily prompted about deadlines and generally encouraged to keep on top of work. Calendar apps provide a great way to arrange meetings and promote events. Employees can then easily keep track of their schedules and set reminders for meetings to make sure one is never missed. With some apps, it's also possible to see other diaries for fellow colleagues, so you can then work out when they are free to meet.
Reliable internet
To run a successful business in today's fast-paced and competitive world, it's vital to have a reliable, high-speed, and dedicated internet connection. Slow internet can cause frustration and impatience among team members. There's nothing more frustrating than being held up from completing your work with a slow internet connection or a document download. This will improve work efficiency, increase team morale, and lead to a more productive workforce.
Access to power
It may sound simple but a lack of power solutions can cause frustration to employees working in an office environment. The development of wireless charging will be a game-changer but this is yet to become the norm. For now, providing easy power access is one way to ensure your employees can work efficiently and enable work to be completed on time.