If you calculate the amount of time a person spends at work versus the amount of time they spend at home, you will notice that most people nowadays spend almost as much time with their colleagues as they do with their families. You would think that with this amount of time together, co-workers should be more like family now, right? Sadly, since people are busy when they are at the office, they usually don't have that much time to socialize and create fast friendships even with the amount of time they have together at work.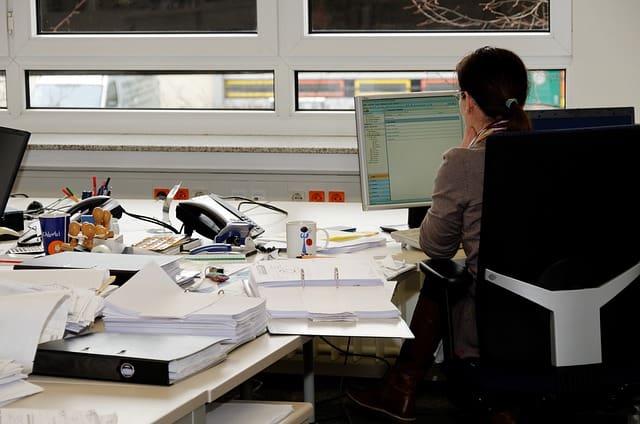 There is a way to address this, and that is through office activities, particularly during the holidays. It has been noted that celebrating holidays and holding team events at work can actually create a strong bond between co-workers. This makes individual members of the team feel like they belong, which in turn helps motivate them to work harder for the team and for the company.
There are many holidays that you can use to create this spirit of camaraderie and kinship with. You have to remember, it is not just about celebrating office parties with each other. Preparing for these events together can create that feeling of kinship, which can help strengthen the team and improve motivation. Here are some things that you can have people at work do just before and during the holidays that can help them bond and become a better team:
Decorate the office for the holidays – whether you are decorating for Christmas, Valentine's, or for Halloween, having officemates help with office decorations during these holidays is a good idea. You can have separate divisions in your office in charge of specific aspects of the decorations for the place.
For example, one group can take care of the cobwebs for Halloween while another can take care of the bats and ghosts that need to be strung from the ceiling. One group can take care of the carved pumpkins and another group can take charge of finding printable decorations for the office. Inkjets.com made a free printable set of Halloween-themed office décor that can be used for this particular purpose.
Have your office hold potlucks instead of having things catered – involving people in the preparations for your office parties and celebrations can help make them work better together. While having an event catered would be easier and less of a hassle, it won't build the kind of teamwork that you want from your people. You can assign different groups to handle the different kinds of food that you want to have at these parties.
One group can take care of dessert, another can take care of drinks, and another can take care of one of the main courses. You can assign these to individual departments or you can mix it up and have people draw lots to see in which group they will be in. This can help people from different departments at work interact more and create better inter-office relationships.
These are just a couple of suggestions that you can use to help improve team motivation and office camaraderie. Other ideas you can use to help motivate teams to work better together and to improve productivity include inter-office decoration contests for the holidays, holiday bake sales for charity, and office trick-or-treat events for the kids of employees.
Banding together to get these holiday events to happen and to get people to enjoy each other's company outside of the usual work atmosphere is great for solidifying teams. This will also help co-workers plan things together, which is great for your company since this will help them assess each other's strengths and where individual contributors will excel.