It's that time of the year when you may be holding long discussions with domestic partners or lengthy meetings with the family on which destination to embark on for annual recreation time away from the traditional workplace environment. You've worked hard all year, it's only right that you take some time off so you can live, learn and grow. Thus, giving you freedom and the rejuvenation that you most likely need in today's overworked era.
Since the options are usually abundant with very little time to finalize everything, it is not unusual for most of us to feel overwhelmed by the slew of choices that we have, since we want to invest our funds and time into something where we could get the most out of the experience.
That is why, we decided to chime in and provide an unconventional yet a very fitting suggestion of our own to make the decision process easier for you. Instead of making the usual choices in Europe or Asia and return with stories that your coworkers have told time and again, we suggest that you consider Tanzania holidays for an un-hackneyed vacation experience.
Traveling to exotic places is not just good from an organizational standpoint but from a career standpoint as well, traveling allows one to engage, learn and grow from a totally different environment, opening up the mind to more possibilities and ways of life as well as making individuals more interesting.
But you might wonder why Tanzania, specifically?
Well, here's why:
The African country is not only rich with naturally beautiful landscapes but is also home to unforgettable recreational experiences that will make you have a smile on your face at work for days after you have completed your trip.
Here are a few locations in Tanzania that hold the power to make that happen, so read on and decide for yourself whether an expedition there is worth it for you and the lucky few co-workers that might tag along.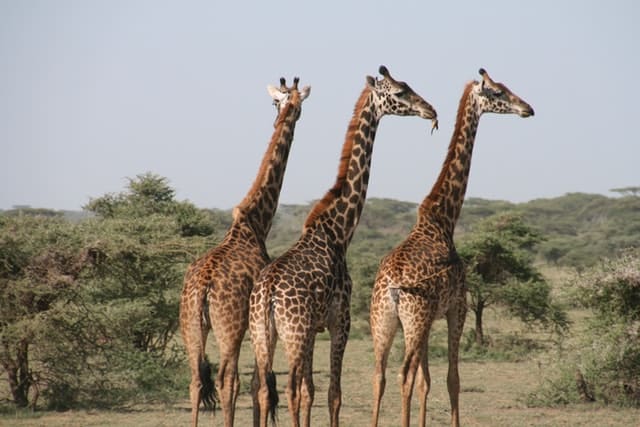 Mount Kilimanjaro
The mention of Tanzania immediately brings upon scenic imagery of Mount Kilimanjaro to one's mind, and for good reasons too: standing about 4,900 meters tall, the magnificent mountain is the highest one in Africa.
While it is a dormant volcano, it is known for its picturesque backdrops and stunning imagery. You don't have to be a mountain climber to enjoy the ascent to Mount Kilimanjaro either, because there are several official trekking paths set up for even the most novice of tourists.
When you do take the trekking option, we suggest that you go the Machame route since it seems to be the most wonderful of all in terms of aesthetics.
Serengeti National Park
While Mount Kilimanjaro is known for making nature enthusiasts in the adult demographic happy, the Serengeti National Park achieves that feat for all ages.
The scenic park is home to the Big Five, namely the African lion; African elephant; African buffalo; African leopard; and black rhinoceros, and also houses other wildlife ranging from spectacular cheetahs and zebras to well-known striped hyenas and Nile crocodiles.
All in all, it is a Lion King production presented by nature that you could experience through your own eyes. Now who could pass exceptional safari holidays here?
Unguja: The Zanzibar Island
While trekking through one of the most famous mountains in the world or seeing exquisite wildlife up close in itself is a selling point to most people, if you think that going to Tanzania means that you will be subjected to only green lands all the time, then we have got news for you.
The island of Unguja, which is also known as the Zanzibar island, is home to some of the most historically rich sites in the country including the Sultan's Palace, the Old Fort of Zanzibar, and the Hamamni Persian Baths for those who cannot get enough of history and old yet striking architecture.
If you are not a history buff, then Unguja has you covered with its clear water beaches in Changuu Island where you can meet giant tortoises; Mnemba Island where you can enjoy clear turquoise waters in its oval reef; and the Kizimkazi Mkunguni village where you can have the fortune to meet dolphins in their natural habitat.
The experiences painted above are only a sneak peek of what Tanzania has to offer in terms of culture, nature and recreation. That is why, we recommend that this summer, you take a trip to the land of these beautiful experiences and come back with untold stories of your own to share with some awestruck – and some jealous – coworkers and family members too!