Hate The Idea Of A Desk Job? 5
High Paying Outdoor Jobs
You Should Consider
Ready to get serious about your career but can't bear the thought of being stuck behind a desk all day? We feel you. That's why we've put together a list of five high paying outdoor jobs that let you earn a good wage without committing to the typical 9 to 5. Get ready to find your perfect career, with everything from yacht crew to zoologist on offer. 
High paying outdoors jobs that'll keep you firmly out of the office
Landscape architect
What do they do?
Landscape architects live to plan and design outside public spaces, such as parks, gardens, playgrounds, college campuses and residential areas. A good landscape architect designs areas that are aesthetically pleasing, enjoyable to use and non-damaging the natural environment. 
What qualifications do I need?
Either a Bachelor of Landscape Architecture (BLA) and a Bachelor of Science in Landscape Architecture (BSLA) – these should take 4-5 years to complete.
What's the career progression like?
To gain your architectural license you will need to meet certain experience requirements – these vary from state to state. You can do this through a landscape architecture internship, where you work under the supervision of a licensed architect to improve your skills before becoming fully qualified. Once you do that the sky is the limit, with landscape architects gaining more autonomy and responsibility, and winning much bigger projects, as their experience grows.
What about the salary?
A government landscape architect can expect to earn around $87,150, while the pay for those in the construction industry, and for those in architectural, engineering, and related services, is slightly lower. Paychecks can vary greatly, ranging from $40,710 to $113,340.
Environmental manager
What do they do?
An Environmental Manager evaluates their employer's air, water and land systems to ensure they meet internal and government standards. It's their job to find out if there are pollutants in the environment, and to develop corrective plans and procedures in accordance with regulations.
What qualifications do I need?
A Bachelor's degree in environmental science is usually required, as is several years spent working in the field. You could also do a Bachelor's degree in one of the traditional sciences (eg biology or chemistry) followed by a Master's in environmental science.
What's the career progression like?
Environmental Managers typically start their careers as research assistants, technicians or field analysts and work their way up, gaining that all-important management experience along the way. People become Senior Environmental Managers after spending several years carrying out environmental analysis in the field.
What about the salary?
Environmental Manager salaries range from $73,155 to $129,995 per year, averaging at around the $100,000 mark. This makes it one of the highest paying outdoor careers on this list!
Yacht crew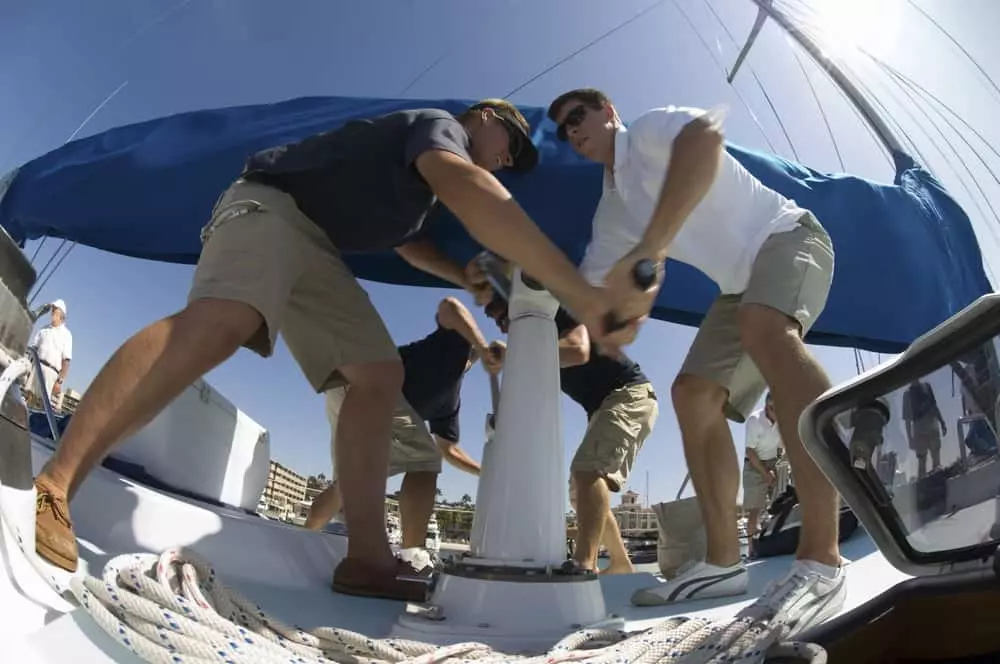 What do they do?
There are a number of different yacht crew jobs available, from serving and cleaning up after wealthy guests (steward/deckhand) to maintaining the engine and electrical equipment onboard (engineer), and from provisioning and preparing delicious meals (chef) to heading up and driving the yacht (Captain). Yacht crew travel between glamorous locations with the world's elite, working to ensure that their desires are always met, so strong customer-facing skills are needed.
What qualifications do I need?
For entry-level yacht positions, such as steward/ess or deckhand jobs, the only certificates you will need are STCW Basic Training, covering crucial boat safety, and ENG 1, a medical certificate that states you are healthy enough to work at sea. As you work your way up to more senior roles you may be required to take more qualifications.
What's the career progression like? 
It's fairly common for those who fall in love with the industry to work their way from deckhand all the way to Captain. Depending on your chosen career path, stewards/deckhands may be promoted to bosun, and then work their way up from bosun to officer to Captain. Cooks may go from crew chef to head chef, while technical crew advance from fourth engineer to chief engineer. 
What about the salary?
Yachting is an extremely high paying outdoor job. Starting out you can expect to make $30,000–$54,000+, but salaries quickly increase with experience. Chief engineers make between $100,000–$150,000, and Captains earn from $150,000–$200,000+. And that's before tips! You also won't spend anything on living expenses (though the downside of this is being assigned a small, shared cabin).
Geologist
What do they do?
As a Geologist, you'll spend a lot of time outdoors trying to understand the history of the planet in order to see how future events might affect us. These events may include landslides, earthquakes, floods, and volcanic eruptions – large and dramatic natural processes, which geologists work to limit the damage of. 
What qualifications do I need?
The minimum qualification required is a four-year Bachelor's degree in Geology, with many geologists earning Master's and/or Doctorate degrees to specialise. These speciality areas include paleontology, mineralogy, hydrology, or volcanology.
What's the career progression like?
From an entry-level geologist job straight out of college, it typically takes at least five years to work up to senior geologist, developing advanced skills and knowledge over this time. Those who do continue to study and specialise will likely find themselves selected for the top jobs. 
What about the salary?
Starting salaries for geologists range from $50,000 to $100,000 per year depending on your qualifications, and can increase up to $250,000 with over 20 year's experience. A Petroleum Geologist is one of the particularly high earning outdoor careers in this field.
Zoologist/Wildlife Biologist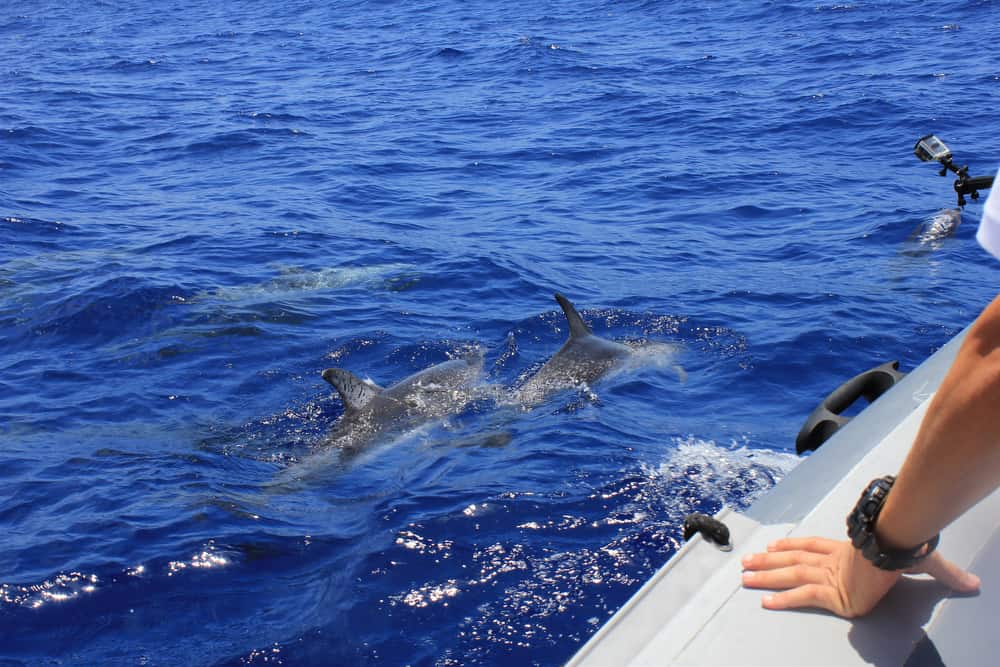 What do they do?
Zoologists study the physical and behavioural characteristics of animals and how they interact with the world around them. They also analyse the impact that we, as humans, have on these creatures. Wildlife biologists study plants and animals that live in the wild, on prairies and in forests and jungles. Due to the similarities between the roles, they are often grouped together. 
What qualifications do I need?
A Bachelor's degree in Zoology, Wildlife Biology or a closely related field such as Ecology is the minimum requirement for starting out. However, as Zoologists and Wildlife Biologists progress, they may find they require a Master's or even a PhD to score those higher-level research roles. 
What's the career progression like?
Wildlife biologists and zoologists will gain greater responsibility and independence as their time in the field increases. As they become more senior, wildlife biologists and zoologists  will start to determine and lead their own research, allowing them to focus on what they are passionate about. They may also be responsible for finding their own funding for these projects.
What about the salary?
Typical wildlife biologist and zoologist salaries range between $48,000 and  $72,000, with an average earning of $63,420 per year. Not bad for time spent hanging out with our furry (and not so furry) friends!
Hopefully one of these cool, high paying outdoors jobs appeals to you. It just goes to show that there's a whole world outside of the typical desk job, waiting to be explored…