Brands that select flexible packaging materials with digitally printed designs gain opportunities for complete customization. Whether you want to showcase products in customized stand up pouches with features such as a resealable closure and child proof packaging or rollstock, digital printing allows any brand to take a creative approach to package design. Brands that design packaging or work with designers can draw inspiration from seven examples of creative branding in flexible packaging design.
Importance of Sustainability
The packaging for No Harm Done plant-based jerky is a great example of the importance of sustainability. The creator of this brand, Jacob Washington, is also a graphic designer. Eye-catching black pouches made of 30% post-consumer recycled film depict an assortment of ingredients in front of the brand's "Jerkless" jerky. 
Incorporating Functionality Into the Design
A unique concept such as Slice of Sauce is another example of creative branding on flexible packaging. This brand offers slices of Classic Ketchup and Spicy Sriracha sauces designed for sandwiches inside matte, resealable lay-flat pouches with barrier properties. Each pouch holds eight slices of sauce separated with parchment paper.
Unique Packaging for Every Flavor 
Two Brothers Toffee is a luxury candy brand that originally envisioned packaging its products in tins but ended up using flexible packaging. Every flavor of the brand's toffee comes in stand-up resealable pouches that have soft matte touch and a metallic finish. Each has a unique look and features an image of the contents. 
Flexible Packaging Featuring Artwork
Edinburgh-based COCO Chocolatier is one of the best examples of creative branding on flexible packaging. This brand commissions artwork to appear on the packages of its chocolate flavors. The ability to digitally print variable designs and produce smaller numbers of packages per SKU item give this brand pronounced creative flair.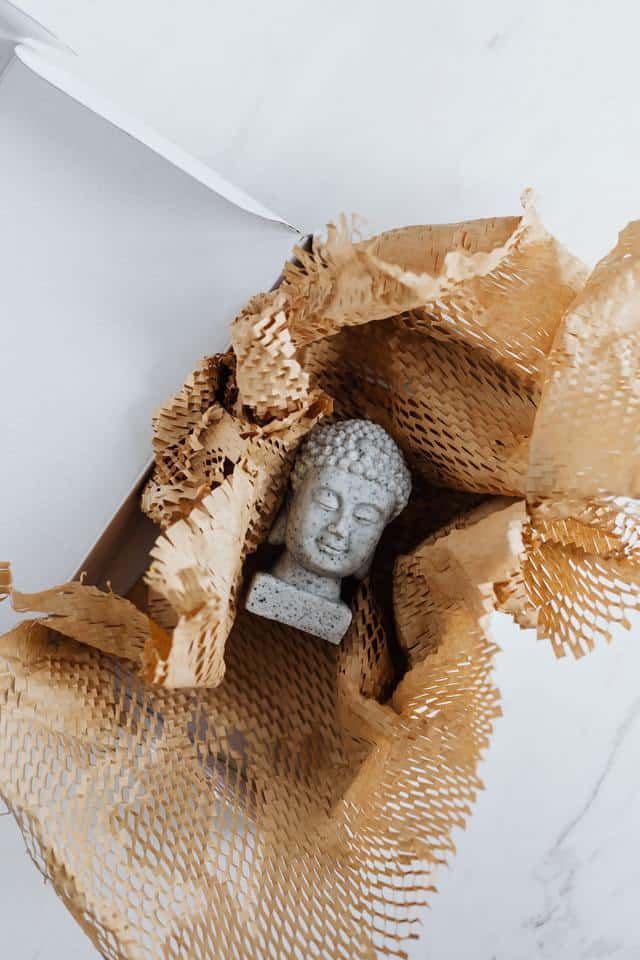 Creative Sustainable Product Packaging
Sustainable product packaging can be just as creative as other materials, particularly for eco-friendly brands. Evolved Snack is a brand that sells freeze-dried fruit packaged in 100% recyclable polyethylene. While these freeze-dried snacks are stable at room temperature, it is also possible to select sustainable packaging for frozen food.
Chef-Forward Packaged Products
Booker's Soul Food is an excellent example of chef-driven branding on packaged food. This brand's Soul Food Starter Kits feature the likeness of founder Claude Booker. Large packages contain six packets of candied yam, collard green or macaroni and cheese seasoning mixes and the brand also sells mix packets separately.
Flexible Packaging for Easy Use
The need to distribute masks during the COVID-19 pandemic led to innovative flexible packaging partnerships. The second largest apparel manufacturer in the world shifted production from tee-shirts to masks during spring 2020. BELLA + CANVAS packaged various quantities of masks in lay-flat pouches with a matte finish, tear notch and images depicting proper mask use.
The process of creating branded flexible packaging starts with a choice of materials, such as protective films for stand-up or lie-flat pouches. As product packaging from these seven brands shows, the design process can offer unlimited opportunities for creative expression, from the selection of colors to fonts and images.