Working in the medical profession remains a popular career choice for people training as a first, second or any other number career.  Within the industry, working as a nurse is one of the top options for a number of reasons – here are a few to inspire your decision.
1.      Plenty of variation in work
While getting into nursing is primarily about helping people, there are also other points to consider.  For example, the work is varied and interesting with a range of different tasks to be undertaken and new skills to learn.  You can work as a school nurse, a research nurse or even one working people's homes.  You can teach other nurses later in your career or move through the different types of nursing such as from RN to BSN.
2.      Lots of demand for nurses
While some jobs may experience lulls where no-one is hiring, there is always plenty of vacancies for nurses and opportunities to move around the country or to try something new.  Once you have the right qualifications and a little experience, you can find work in almost any part of the country.
3.      You can work abroad
As well as working in different parts of the country, you can also work abroad once you are qualified.  Some nurses choose to spend time working in different countries to help out and expand their experience.  In fact, some health care providers specialize in sending nurses abroad and you can see a new location as often as every three months.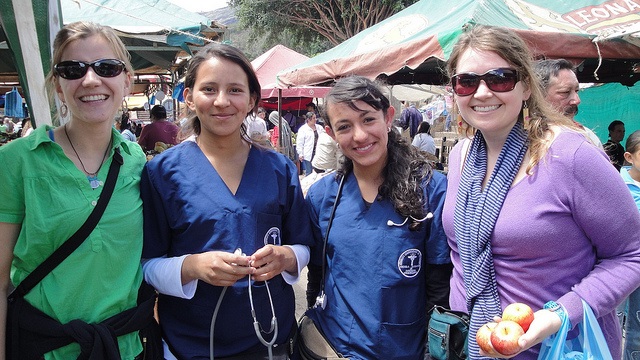 4.      You can learn a specialist area
Armed with your nursing qualifications and some experience, you can then begin to move into specialist areas.  From working with pregnant women to working with the elderly, there are many different aspects to nursing and you can find one you are passionate about.
5.      You can build relationships
For others, working in nursing is a chance to build relationships by working with people over time.  This might as a community nurse or work in certain hospital departments.  You can help people and feel you are making a difference in their lives.  You also experience working as a team with other nurses and medical professionals.
6.      Nursing is well paid and has good benefits
Nursing isn't a job you do for the money but it is good to be well compensated and most all of these jobs have a good pay structure and benefits.  While you will work hard for that wage, when it is a job you love, this is just an added benefit.