It's the most wonderful time of the year!
The festive season usually spells fun, family, food and more often than not, stress! The air outside is cold and the lights shine bright, all the better for you to read your endless shopping lists under. So this season, we thought we'd share our tips to help you save more and worry less about guessing Aunt Margaret's pant size… 😉
1. Gift Baskets: You've probably walked past five different boutiques with excessively extravagant gift baskets in their window already, and quickened your pace on seeing the price tag attached. But you can actually split that price five ways by buying one and taking it apart to create multiple smaller packages complete with extra tinsel and some leftover Halloween candy… Genius, I know…
2. 'Buy One, Get One' Sales: These offers tend to sound better than they are with the product on sale being either t-shirt basics or other dead stock that you can't, in good conscience, gift anyone but yourself. However, if you search smart and wide, you can find offers and discounts on designer sunglasses, like the ones here onvisiondirect.com.au, because there is no such thing as too many sunnies!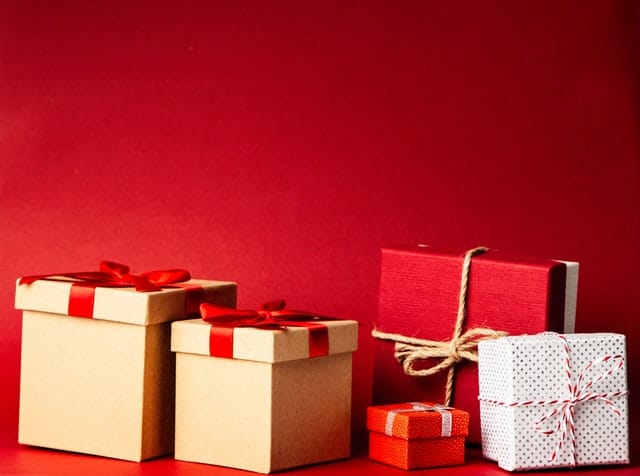 3. DIY gifts: You may not have an artistic bone in your body but no one has to know that. Just grab one of your mom's old vases or coffee mugs and some oil paint and a bowl of water. Marbelled DIY accessories are not only trending but are so personal they're guaranteed to earn you a sentimental 'awwww' from every receiver.
4. Edibles: No, not that kind. Though walking in to any room, anytime, with an iced Christmas cake or golden Pumpkin Pie is sure to make you everyone's favourite – especially Aunt Margaret. Decorated cookies or cinnamon-dusted ginger bread is proof of thought and time invested. It's also cheaper than glitzy bottles of sub-par prosecco.
5. Pretend you missed the dinner party invite and are 'otherwise engaged'… Make sure you mute Netflix when making the apologetic phone call.