Working as a pharmacist is not the only job you're limited to in the pharmaceutical industry. From drug research to pharmaceutical representatives, the range of jobs in the pharmaceutical industry is broad. 
If you're interested in a pharmaceutical career, here are four areas of the pharmaceutical sector to specialize in, all offer different types of jobs requiring very different skills. 
1. Research and Development
Apart from traditional drugs, research and development in biologic and specialty drugs is a rapidly growing sector. By 2021, the pharmaceutical industry's revenues is expected to reach around $572 billion and specialty drugs is likely to account for 42% of that figure. 
Drug innovation is big business and developing new drugs is a time-consuming and costly process. It can also be very rewarding as you will be part of a team that creates new and more effective drugs to treat diseases like cancer, AIDS, multiple sclerosis and other immune disorders. 
Jobs in drug research and development include:
Laboratory jobs

such as research scientists, epidemiologists, biochemists, bioengineers, and laboratory technicians.

Clinical trial roles

such as a clinical trial research associate and clinical trial administrator who test drugs for safety and efficacy. Doctors, pharmacists, and nurses are also often required to assist with and oversee the administration of clinical trials. 

Regulatory affairs

such as a regulatory affairs officer and drug safety officer (also called a pharmacovigilance officer).

Scientific jobs like research scientists, epidemiologists, and clinical and animal trial scientists are some of the fastest growing pharmaceutical jobs.
2. Manufacturing and Distribution
Once a drug is approved, it needs to be produced. There's no room for error in the manufacture of drugs so rules and regulations are strict. Pharmaceutical companies follow stringent protocols in hiring and training staff, documentation, and production processes. Regulatory authorities perform audits to make sure company's comply with these regulations.
Jobs in pharmaceutical manufacturing cover:
Engineering

that includes

mechanical and manufacturing engineers who design manufacturing equipment and process engineers who help optimize industrial processes. 

Production and operations workers

that work in manufacturing plants where medication is produced and packaged. 

Quality assurance and quality control positions

that ensure systems, processes and production are flawless so that the final product meets all required standards and specifications.

Validation jobs

.

Validation technicians

measure and analyze the manufacturing process, perform audits and calibrate equipment. Computer system validation specialists design, program, and review computer validation systems to make sure they are running properly and meet industry standards.

Distribution

covering roles in warehousing, logistics, storage, and supply chain.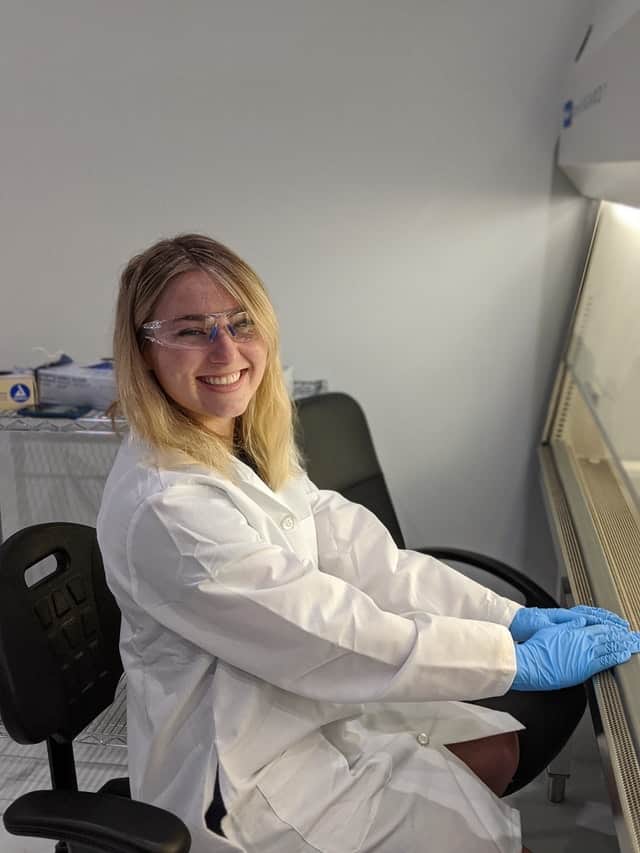 3. Marketing and Sales
Roll out and marketing of a drug is next and there's a variety of roles available in bringing a drug to market. 
Marketing, advertising, and sales roles include:
Marketing executives

that develop marketing strategies to create awareness of the drug among the medical community and the public. 

Graphic designers

to design marketing material. 

Digital marketing specialists

to create content such as blog articles, research papers, white papers and social media posts. 

Pharmaceutical sales representatives

who

visit hospitals, doctors, and pharmacists and attend medical conventions to promote new products.

Medical science liaisons

have a science background and act as the link between the pharmaceutical company and external stakeholders. They educate and

provide information on their company's products, like medical devices, drugs or treatments, to the medical community, investors and government regulatory agencies. They also ensure medical professionals implement and use their products properly and effectively.

Healthcare development managers

who work closely with healthcare services managers in medical facilities and public healthcare programs to keep them abreast of new drug treatments. 
4. Executive Leadership
If a leadership role is what you aspire to, there are plenty of roles to fill in the pharma industry. Top management business roles in strategic direction, financial analysis, and industry leadership are needed to move the sector forward. 
Technology and innovation in pharmaceuticals are evolving at a rapid pace. Along with that are shifts in healthcare reform, global trends, consumer demands, and government regulations. It's a complex industry and navigating the pharmaceutical landscape requires strong leadership skills. 
Typical leadership roles in pharmaceuticals include:
Chief executive officers
Chief medical officers
Chief ethics and compliance officers
Chief quality officers
Chief financial officers
Legal specialists
Other emerging pharmaceutical leadership roles are growing in demand. These include:
Transformational leaders who facilitate change management. They guide employees through new processes and organizational change and participate in transformation taking place within the industry. 
Ecosystem leaders who are adept at identifying and building strategic partnerships with various stakeholders in the healthcare industry. 
Moral leaders who are the watchdogs that advocate for fair practices and pricing and ensure science and medical advances work in the best interests of the public and do not cross certain moral boundaries. 
Whether you're a science boffin or a business whiz, there's a career for you within the pharmaceutical industry. If you're on the hunt for a pharma job, download our pharmaceutical CV/resume template to help make your application stand out.