Most of the job growth happening in Australia today can be narrowed down into just a few industries. The economy is on the rise and expected to keep growing, so if you've been considering a career change, 2018 might be just the time to do it.
Depending on where in the country you're based, there are a number of industries that you might consider entering in 2018. Maybe you're looking to move into a developing industry or perhaps you're just looking for a complete change and want to pursue your childhood dream career. Whatever the reason, remember to consider your skillset, seek out any additional education or certification you might need and talk to people in the industry to find out if the work is everything you imagine it to be.
Keep reading to find out which areas are expected to experience the most growth this year.
Tourism
The number of visitors coming to Australia is expected to grow by 5.6% each year over the next decade. The increase is fueled by the rise of a more mobile Asian middle class, and the arrival of Chinese tourists will quadruple by 2030 from 1.2 million to almost 5 million people a year. An increase in tourists coming from India and Indonesia could result in around one million more arrivals.
If you want to work in the tourism industry there are a lot of options. The airports will be busier and likely to expand, and there are many airport courses available from flight attendant to engineer or go for something fun like leading a tour that lets you show people around your hometown.
Accommodation and Food Services
Working hand in hand with tourism, this sector of the job market is predicted to grow 11.2% in the next 4 years. Hospitality services clearly provide a stable and growing career field. While you're completing classes for a management position there are plenty of other areas to gain experience.
Restaurants, cafes and takeaway food services will see the largest part of the growth, with these managers being considered among the top 5 manager occupations in the country.
Education
Postsecondary institutions in Australia achieved a record 805,000 international enrollments in 2017, with more than 25% of that number being made up of students from China. In recent years the depreciation of the Australian dollar and improved price competitiveness of tertiary institutions has helped bring strong growth, as much as 9.4% per year.
More students mean more teachers are needed, as well as administrators and other support staff.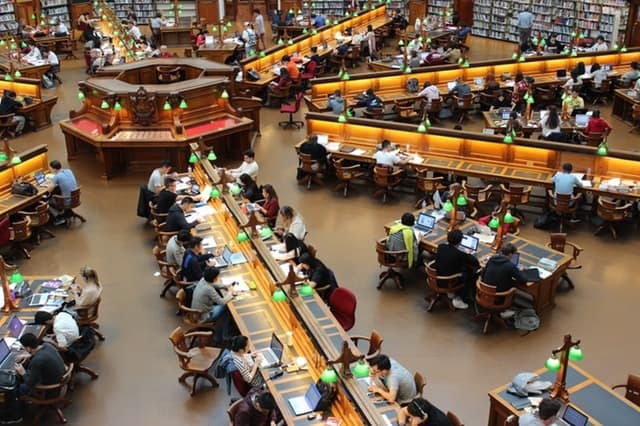 Childcare
Childcare is expected to have a 13.7% yearly growth rate for the next five years. Certificate level qualifications are needed in most positions as the importance of quality child care has gained more recognition, but you can sometimes gain employment while you are still in the process of completing your training. Diploma level education will open up opportunities in children's service coordination and childhood education management. This is a rewarding and fulfilling career path for many people and 2018 looks to provide plenty of opportunities to enter this industry.
Healthcare
Healthcare has been on the rise for almost a decade. There are 366,000 more jobs in the healthcare sector now than there were in 2010, and it makes up 14% of the workforce. It's unlikely that the growth will stop anytime soon, with an increase to 16% expected in the next few years. That translates to 243,000 more healthcare jobs available over the next number of years, making this industry one of the fastest growing in Australia at the moment.
Choose Your Dream Job
Change can be exciting and needs to be embraced. Whether you're a student just entering the job market or you're a long-standing employee, looking for change 2018 may be the year to take action. From exciting careers in aviation, tourism and hospitality to vocational jobs like healthcare, education and childcare, there is a multitude of options to those seeking a new career path.
Many of the best and highest paid positions are going to require some level of higher education or certification. You'll have to invest some money and time planning and staying motivated (perhaps consider buying a 2018 diary), but if it means achieving your dream job, it will all be worth it in the end. Job satisfaction leads to you being a happier, more content person day-to-day and, at the end of the day, that's what we're all striving to achieve.