Launching your own CPA firm can give you more control over your career and boost your income potential. However, you need a plan if you want your business venture to succeed. Use the following strategies to give your CPA firm the foundation it needs to flourish.
Create Goals and Determine Value Propositions
Without goals, you won't know which direction will suit your CPA company best. For example, do you want to focus on fewer, high-paying clients or take on more clients who have less revenue potential?
Setting short- and long-term goals will inform your business plan and keep you focused on the future. Create a list of goals related to revenue, client acquisition and retention, and market share.
Additionally, consider setting goals about your company's core values and beliefs. Why did you become a CPA? What can you offer that other CPA firms can't? Your unique value proposition (USP) communicates the special advantages that come with doing business at your firm.
Identify Your Target Audience
Who do you want to serve? Some CPA firms work as specialists, which means they focus on a particular industry or type of client. Others work as generalists and take on clients from various walks of life.
Creating client personas can help you decide what audience you'd most like to serve. Are they individuals or businesses? If you want to work with companies, are they small or large? Focus on developing a single target client first, then expand if you want to serve other potential audiences.
Apply for a Business Line of Credit
Launching a CPA firm takes liquid capital. Even if you plan to start small, you may need cash for payroll, equipment, offices, and other expenses. A business line of credit for your CPA firm offers several benefits over a loan:
l You don't have to accept a large chunk of money that you may not need.
l Interest rates tend to be lower.
l You can borrow money as you need it, repay it, and borrow money again.
If you open your business line of credit now, you won't feel crunched for time when you need money suddenly. Instead, you'll have access to cash immediately.
Conduct Market Research
You've identified your audience, but what does your target audience need? Research potential client demographics, pain points, and other details so you know how to market to them effectively.
Consider conducting surveys or hosting focus groups. The more you know about your audience, the more invaluable you become to them. Use open-ended questions to encourage more details from your survey or focus-group participants.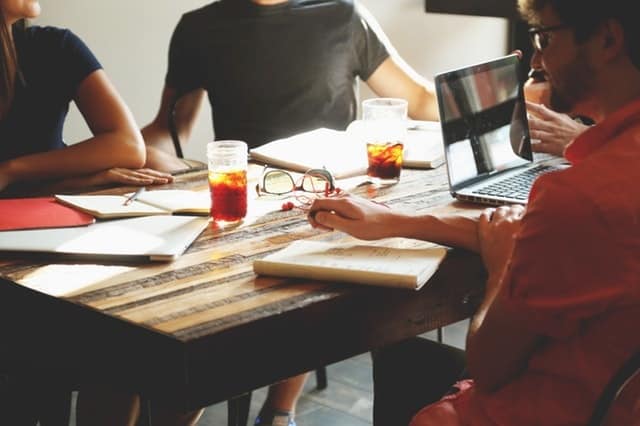 Create an Advertising and Marketing Plan
Every CPA firm needs a detailed advertising and marketing plan. You have several options for spreading the word about your new business, including the following:
l Blogging and other content marketing methods
l Starting an email list to keep in touch with prospects
l Paying for social, search, or banner advertising
l Advertising in local publications, such as newsletters
l Participating in online discussions on forums, social media, and other platforms
Research local marketing options if you intend to work with clients in your city or county. That way, your advertising dollars will reach more qualified leads.
Decide Where You'll Work
You can rent or buy an office space from which to conduct business, but if you want to keep overhead low, you may consider launching a CPA firm from home. You can work with clients remotely through phone conversations, video conferencing, email, and other digital correspondence. Alternatively, you can meet with clients at their places of business.
If you decide to get an office, consider a coworking space. You'll spend less money, but you'll gain access to perks such as conference space, receptionists, break rooms, free coffee, and other benefits.
Establish Regulatory Compliance
A CPA must comply with all state and federal statutes. Additionally, if you're starting your own business, you must follow local and federal rules for income taxes, business taxes, hiring employees, and maintaining CPA accreditation.
When you hire employees, such as other CPAs or accounting professionals, you must make sure that their licenses and certifications stay in good standing. Additionally, you need accounting policies in place to help you manage compliance and spot issues as they arise.
Get Involved in the Community
While online marketing and advertising can give your CPA firm a jumpstart in acquiring new clients, consider branching beyond the keyboard. Join your local chamber of commerce, attend trade shows and conferences, and sponsor local school organizations.
When you get to know the people in your community, you become a familiar face. Carry your business card everywhere you go, and prepare an elevator pitch for when you meet a prospective client.
You could also volunteer in your community, which establishes corporate social responsibility. Many people and businesses prefer to contract with CPAs and other professionals who care about their communities and the people who live in them.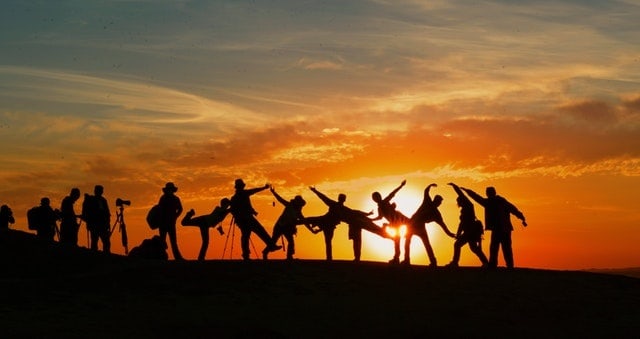 Build Long-Term Relationships With Clients
You may have heard that you'll spend five times more money acquiring new clients than you will retaining existing clients. If you develop strong, positive relationships with your clients, they'll see no reason to seek out another CPA firm. Further, they may become brand evangelists and champions, which means you could get referrals from them.
Keep good records about your customers and their needs. You can note birthdays, anniversaries, and other personal information so that you can send them cards to commemorate those occasions. Small gestures often create strong relationships faster than grand ones.
Additionally, focus on keeping every client interaction positive. Even if you make a mistake or discover a problem, show that you're willing to admit when you mess up and that you'll do everything in your power to correct the issue. Many clients will forgive missteps when companies go out of their way to make clients feel valued and appreciated.
Launching your own CPA firm can improve your career prospects and give you more control over your professional life. Use the strategies above to get your business off to a positive start, then continue growing your business as you gain traction in your community.