Studying abroad is becoming increasingly popular with many students today. Indeed, the UNESCO Institute for Statistics reports that the world's international student body has grown by 13% each year since 2013. Grabbing an international study experience outside of the US is a positive move, not only for your studies but also for your future career prospects. With many benefits coming as part of the commitment, from developing life skills to gaining internationally recognized qualifications, it is a decision that many are taking.
What qualifications can you achieve when studying internationally?
By far one of the most attractive aspects of studying abroad in terms of your career is the superior quality and internationally recognized qualifications that can be achieved by the time you graduate.
Prime among these is the International Baccalaureate Diploma, which is universally accepted by employers around the globe. The American High School Diploma is the other international qualification that can be gained at some schools to help you on your way into the career that you have chosen. Both of these qualifications are known by employers for their academic excellence.
If you live in the US but are thinking of studying abroad to gain these sorts of qualifications, then there are many great international schools from which to choose. For American international schools in Hong Kong, Stamford American School is a fabulous option. Its academically excellent curriculum will set you up for future career success, while the pastoral care that they give is second to none.
What other career benefits does an international education offer?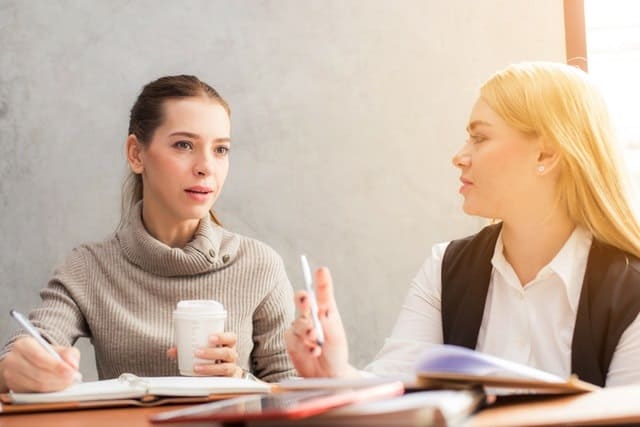 As well as finishing with a qualification that sets you up to work anywhere around the globe, here are a few other career benefits that an international education can bring:
Higher employment rates – as we have touched on already, employers are actively looking for candidates with an international education and qualifications. This means that you are given a great head-start in finding your dream job when you study abroad.
Better prepared for the global business world – the modern business world operates on a truly global scale, which means that you must be able to deal with people from all cultures and regions. The mix of people in an international school means that you will be used to this and so better prepared to succeed when moving into your career.
Better standard of education than at home – this is not true for everyone, but for many, an international education simply offers a better standard of education than you could get at home. This naturally sets you up to have a long and successful career.
An international education can help in other ways
As well as helping specifically with your career goals, an international education can also help you in other ways. Moving abroad to study is superb for your personal development and will help you become more independent and robust. It will also help you see more of the world and become more aware of different languages and cultures.
If you are serious about succeeding in your future career, then considering an international education is wise. It brings all the above advantages that we have looked at and will make you stand out to employers as someone to take notice of.