Oh, vacations – everyone loves to take them! It's one of the best times of the year to indulge in a few days away from work and responsibilities. But before we can jet off to our dream destination, it's important to plan everything out beforehand to ensure that we're prepared for any situation that may compromise our future relaxing getaway.
This is how to prepare for a vacation effectively:
Make a budget and stay loyal to it!
More often than not, we tend to overspend while on vacation. While it's fun to be impulsive with investing in certain experiences or buying souvenirs, you should make sure that your budget is all-encompassing. It should cover the travel costs to and from the destination, but also living accommodations, food, and small expenses that may be necessary to make, such as a ticket for valet parking or public transportation. Be honest with yourself about what you can spend for the trip and also keep an emergency fund in the case of potentially needing to make unexpected purchases. You never want to find yourself short on cash in an unfamiliar city, let alone a different country.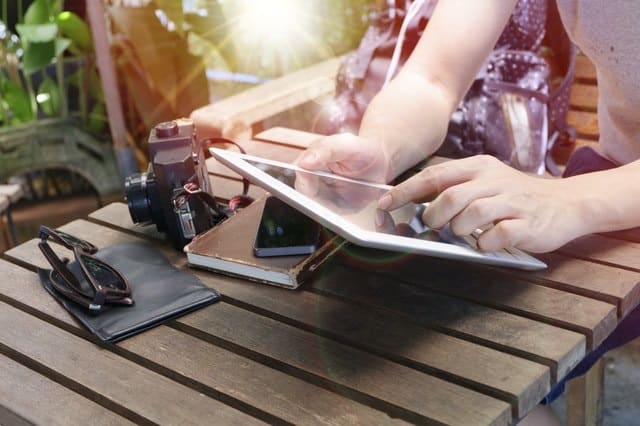 Create an event-filled itinerary
Thoroughly research your future destination beforehand and figure out how you specifically want to spend your time there. Do you want to attend certain events, visit tourist destinations, indulge in specific experiences, etc.? You never want to waste time wondering where to go when on vacation – therefore, give yourself an itinerary to follow! However, just because you have a schedule, doesn't mean you should strictly adhere to it. Don't be afraid to leave room for spontaneous adventures every now and again. Sometimes, the best parts of a vacation are the moments you never expected to happen in the first place!
Book accommodations and tickets ahead of time
Always book everything ahead of time. You never want to run the risk of coming face-to-face with a sold-out event or experience you have been looking forward to forever or find yourself without a place to stay. Sometimes, hotels and events offer special deals or values for people who book months in advance. This can save you a lot of money and keep you from spending so much upfront.
Make copies of all important documents beforehand
You always want a keep a copy of all your travel documents, tickets, and information on hand at all times. You never know if anything you own will get stolen or lost during the trip. Furthermore, keep your important documents in a safe place, such as your hotel or close to your person when in public. For example, if you lose a passport in a different country, you may need to spend up to several more weeks there waiting for a new proof of identification replacement to be delivered to you, and at the same time pay extra fees for this process.
Invest in traveler's insurance
If you are a frequent traveler or beginning to delve into the world of traveling, traveler's insurance is one of the best investments you can make for your trip. You never know what kind of emergency or situation would occur during it, such as a car requiring brake maintenance for a close-call on the freeway, having a flight canceled due to a natural disaster, or even suffering accidental injury. Traveler's insurance can financially reimburse you for these instances.
We all look forward to taking a vacation, but the number one thing we should do to completely enjoy it is to prepare for it effectively and ahead of time. Frankly, the last thing we should be concerned about during vacation is whether or not we have the proper navigation skills to make it to our next fun destination!