How To Choose A Career Using LinkedIn
LinkedIn is considered the ultimate business social network for professionals who want to stay in the loop with various companies, make connections, and keep attaining more significant success. It's the perfect place also to choose a career. According to LinkedIn, 80 percent of users say that professional networking is a key element to today's career success.
In fact, 87 percent of all recruiters are using the site as a powerful tool to find great job candidates because it has 562 million users worldwide. So, what is it for job hunters?
In this post, you'll learn how to choose the best career for you using LinkedIn.
Craft an Outstanding and Effective Linkedin Profile
It's important to create an effective LinkedIn Profile so professionals can easily notice you from the millions of talents online. In that way, you'll be able to choose a career from the pool of prospective companies that contacted you.
If you want to work with trusted and reputable recruitment firms, like M & A, you can use your LinkedIn profile to have an edge among other candidates.
Here are some tips and tricks when creating a great LinkedIn Profile:
To ensure you'll always read and get messages and connection requests, add a working email address that you usually check. By adding your contacts early, you'll be able to get in touch with more professionals and companies sooner and choose the career you want to pursue.
Make sure to add your contact number and other ways to get in touch with you.
When choosing an account type, you can select either the Basic LinkedIn, which is free. The Premium option provides many features that can help you find the best career you'll love. Each option offers a free trial, and you can always cancel the paid option if it's not working for you.
Create a Marketable and Professional LinkedIn Profile
Authenticity is crucial when making a LinkedIn profile. It's not all about your experiences, it's also important to just be yourself and represent who you really are.
LinkedIn can be used as a dynamic approach to represent your objectives, your knowledge and skills, experiences, and interests in professional content. Your LinkedIn profile should be comprehensive and fresh. If you provide up-to-date information, there will be more opportunities that will be opened to you.
Here are some helpful tips and tricks on how to choose a career and leverage LinkedIn:
Keep Your LinkedIn Profile Always Up-to-date: If you want to receive more page views, your LinkedIn profile should have a profile picture. Also, make sure to post your recent notable skills to increase your chances of being contacted. Employers will hunt you if you have a great LinkedIn profile. After this, all you have to do is choose the best career you prefer.
Highlight Your Recent Experience: While you actively engage with companies and connections to land a job, you want potential employers to see your recent experience. In that way, they'll choose you.
Update Your Headline: Make sure that your headline stands out. This is simply done by highlighting what you do and the type of position you're searching for. One example of a clear and appealing headline is "Geriatric nurse working with home-based clients" or "Civil engineer in the government sector."
Import Contact List: You can import your contact list from Gmail and other sites to build a good network to the first degree, which can increase your access and exposure to various connections.
Follow Companies You're Interested In: By following the companies you're interested in working in the future, you'll have an edge knowing the latest positions when they become available. In that way, you'll land a better job or your dream job.
Use Linkedin Tools to Advance to Your Career
LinkedIn offers great tools to help you make an informed decision during your job search, whatever profession you want to pursue. Also, LinkedIn tools can help draw the attention of recruiters to your profiles.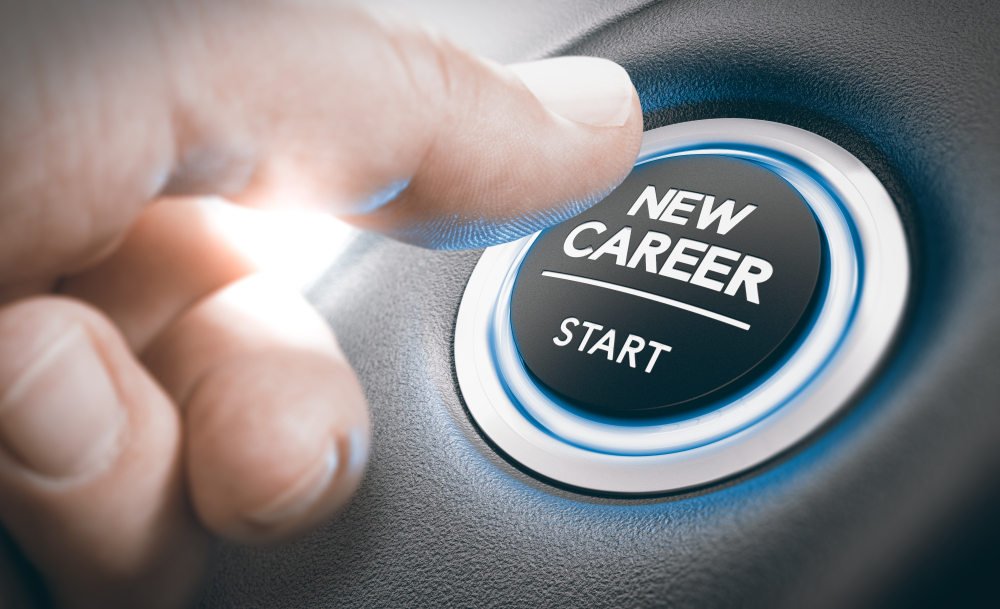 Here are the helpful online tools to help you choose your career using LinkedIn:
Salary Insights: Launched in 2016, this tool taps into the vast LinkedIn network that gathers compensation data. Using this tool, you can search for jobs by location and job title, and get a detailed base salary and bonus outline or structures in the region or state that interests you. LinkedIn users can view top-paying locations.
Also, you can compare salaries against company size, education level, and years of experience. It's also possible to share your salary to unlock the free version of Salary Insights for a year. Don't worry because anything you'll share will be kept private.
Open Candidates: This LinkedIn tool was launched in October 2016, which allows you to increase the awareness of recruiters that you're open to hearing news from them without sending a notification to your current employer. When recruiters subscribe to LinkedIn Recruiter, they'll be able to see your signal, increasing your chances of getting more interested companies to hire you.
LinkedIn Learning: It's a LinkedIn tool that repackages online training classes, which is a free tool for LinkedIn Premium members. This tool is available through a-la-carte for everyone else. LinkedIn learning aims to help LinkedIn members get the necessary knowledge and skills they need to remain competitive and relevant.
Conclusion
LinkedIn is a great platform to choose a career. It's because you get to connect and do business with professionals and companies.
Get a higher chance of getting contacted by recruiters who are interested in hiring someone like you. That's why you have to create an appealing and comprehensive LinkedIn profile, use LinkedIn tools, and craft an effective profile you can also use with other job hunt platforms for higher chances of successfully finding your dream job.