For over a century, fur has been worn as a symbol of class and social status. When most men think of fur coats, they envision Audrey Hepburn or another classic movie star in full formal wear, dazzling the paparazzi and everyone who passes by. But before they were worn by glamorous movie stars and celebrity socialites, furs were worn simply for the warmth and protection they provided from the outdoor elements, and they were more often worn by men.
While we do not plan to go back to the hunter/gatherer days, men have recently begun to sport furs much more frequently than in the past. While full fur coats take a lot of confidence and an uncommon touch of bravado, fur jackets, vests, hoods and trims are also becoming more common and fashionable. These fur items are not only stylish, they provide a level of warmth and comfort that is hard to find in other materials.
But before you run out to the local furriers and drop ten grand on a new mink, there are some simple tips and guidelines that any man should follow when donning a fur garment. If you are thinking of jumping on this hot trend before next winter, this guide should help you understand some of the basic etiquette for the masculine wearing of fur.
Color and Pattern
Whether it is a full-length fur coat, jacket or vest, the color and pattern of the fur is crucial for a man. Most commonly, men look good in dark furs. This means mink, chinchilla and otter are some of the best and most popular types of furs for men's clothing. Of course, it can also be made of any type of dyed fur as well.
Coyote is also popular for men's coats and jackets, but this is a lighter, flashier pattern that takes courage and style to pull off. Anything that is of a lighter color or more contrasted pattern will need to be matched carefully with the right outfit and setting.
Length
"One key difference between men's and women's fur coats is the length," says one of the fur experts from Rosendorf Evans. "Although it is not always the rule, men's furs are generally longer, usually ending below the thighs or down to the knees."
There are also plenty of shorter options available, such as a men's fur bomber or mid-length coat.
If you are not prepared to go all out with a full fur coat or jacket, there are plenty of fur-trimmed items available. The most popular option in this category is the coat with a fur-trimmed hood. Fur vests, hats, scarves and other similar clothing items are also available if you want to ease into the world of fur.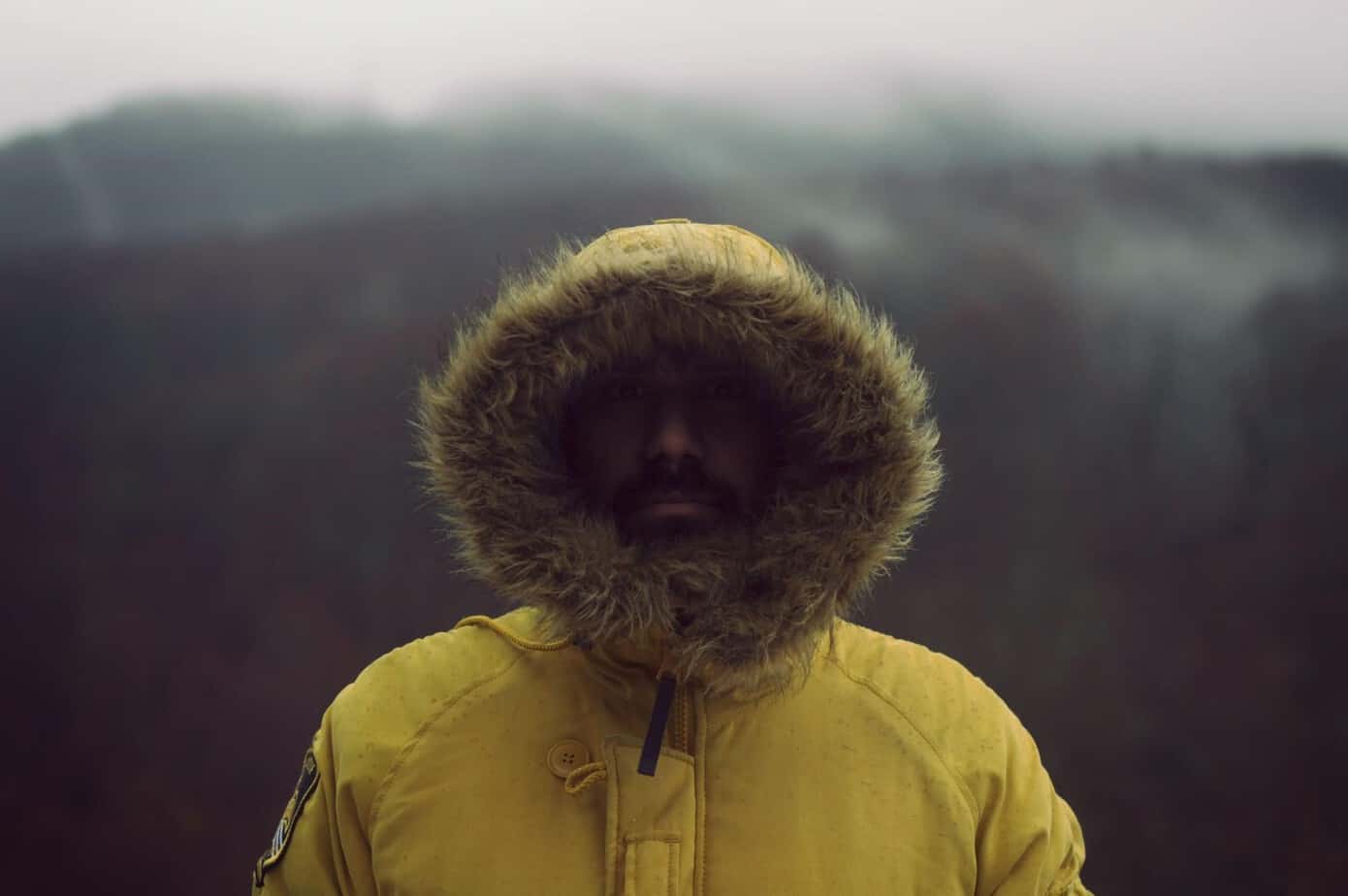 Real Fur vs. Faux Fur
Fur is a hot topic of debate for obvious reasons, and faux fur has become one viable option. Real fur coats can be a significant investment, and faux fur can be an attractive option, no matter your moral stance. Although it is obviously of lesser quality, faux fur may be a good option for any budget-conscious man who would like to try out the fur look.
Rocking It
The most important aspect of wearing a fur coat, jacket or other garment for a man is confidence. Your coat can be any color, length, style or type of fur as long as you rock it well and know you look good.