Construction leader Esh Group has been recognised by the Queen for its outstanding work in supporting communities.
Esh staff celebrated The Queen's Award for Enterprise after chief executive Andy Radcliffe told them of the prestigious win, with the announcement coinciding with the Queen's 92nd birthday.
Judges were impressed by Esh's significant commitment to helping young people develop employability skills through its range of education programmes, which make up just one part of its 'Added Value' activity.
Each year Esh supports the development of more than 15,000 students across more than 200 schools.
As a result Esh has been awarded in the Promoting Opportunity and Social Mobility category.
Andy Radcliffe, chief executive of Esh Group, said: "The entire team is delighted to have won a Queen's Award.
"It's great recognition for our group, and the team of talented people that work hard to ensure we add value to the communities in which we work.
"The Queen's Award programme is the most respected in the UK. At Esh we're ambitious and innovative, as well as being proud of what we have achieved with our Added Value programmes, so it made perfect sense to apply."
Esh has built a reputation for its Added Value work which spans skills development, employment opportunities for disadvantaged young people, support for suppliers and environmental responsibility.
The model delivers positive impacts across the areas that Esh operates and involves close work with schools, colleges, universities, training providers and community groups with Esh engaging with many business partners to support the delivery of the group's added value programme.
Darush Dodds, head of Corporate Responsibility and Added Value, said: "We are committed to giving back to the communities in which we operate and delivering a comprehensive 'social value' package on the back of any construction project.
"We believe the people who use our houses, buildings, landscapes and infrastructure are as important as the projects themselves. This is reflected in our company motto –'leading the way in constructing communities'.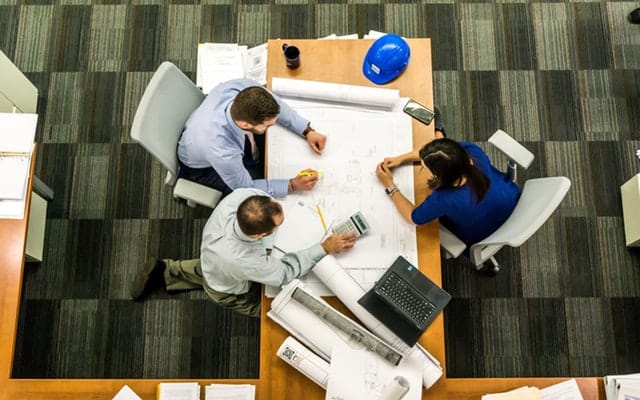 "We deliver a range of free 'Added Value' programmes across all of our operating regions which focus on ensuring people are equipped to access work.
"We engage with apprentices, those in further and higher education, provide work experience and site visit opportunities and engage directly with primary and secondary schools and those furthest from the job market."
The present day Esh Group can trace its history back to 1971 with the formation of Lumsden & Carroll.
Since then the business has grown to become a multidisciplinary construction group with turnover of more than £225m and a workforce of 1,000.
The business delivers multi-million pound projects for a range of public and private sector clients.