Musicians, particularly guitarists, are often asked what their favorite guitar is. We would surely hear a lot of Fender Stratocasters and Telecasters, Martin D-28s, Gibson Les Pauls and Hummingbirds (yes, included) and Taylor 410 CEs.
Artists are also often asked who influenced them the most in their creative style and pursuit of a successful career. And, like guitars, some artists or bands are mentioned more than others.
Within the music industry, the most influential artists are The Beatles, who have influenced more than a thousand other artists, according to AllMusic. They're followed by Bob Dylan, The Rolling Stones, David Bowie, The Velvet Underground and The Beach Boys.
Let's take a look at different popular celebrities and who inspired them the most.
Lady Gaga
Guess who influenced Lady Gaga? The band that had a hit titled "Radio Gaga," of course! Yep, Gaga's a big fan of the late great Freddie Mercury, whom Gaga describes as a genius, someone who is not only a singer but also a fantastic performer. Unsurprisingly, Gaga isn't the only one who loves the iconic Queen frontman. There's Adam Lambert (who now tours with Queen), Judas Priest, Dave Grohl (and the rest of the Foo Fighters), Katy Perry, Kurt Cobain and even Korean pop star PSY.
Bono
U2 singer Bono named the Who as their role model – and he's not the only one who has a high regard for the band. Among other big the Who fans are Pearl Jam frontman Eddie Vedder, Jack Black, Liam Gallagher of Oasis and Billie Joe Armstrong of Green Day.
Beyoncé
Queen B has a lot of musical influences. These include Lauryn Hill, Luther Vandross, Anita Baker, Diana Ross and Rachelle Ferrell.
Pharrell Williams
Among Pharrell's musical influences are Stevie Wonder, The Gap Band, Earth, Wind & Fire and A Tribe Called Quest.
Nicki Minaj
Nicki Minaj looks up to many trailblazing female rappers, such as Remy Ma, Lil Kim, Foxy Brown, Lisa "Left Eye" Lopes and of course, Missy Elliott.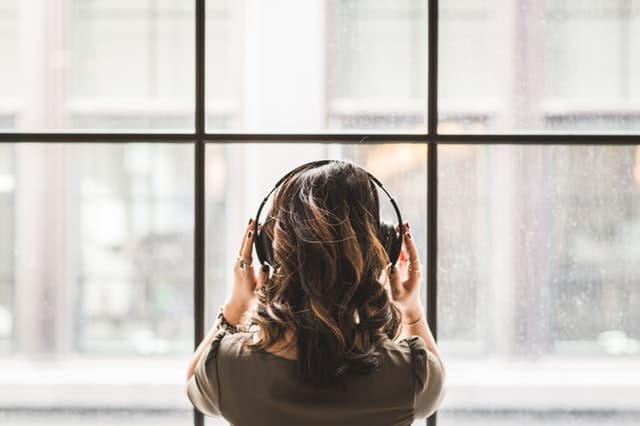 Alicia Keys
Alicia Keys named Nina Simone as one of the artists who influenced her creatively. She said that Simone taught her about passion and feeling, and that each note that's played or sung doesn't have to be right. Another thing that inspired her to write songs was 'What's Going On,' Marvin Gaye's album released in 1971.
John Legend
Crooner John Legend also named Nina Simone and Marvin Gaye as some of his role models, along with Bob Dylan, Harry Belafonte, Stevie Wonder and Paul Robeson.
Janelle Monae
Janelle Monae's mentor, whom she considered as a friend, was Prince. She said that the late musician really cared for her career. Prince probably influenced a whole lot of musicians from different generations and musical genres, from Madonna and Frank Ocean to Justin Timberlake and Maroon 5.
Prince
Prince himself was influenced by a lot of artists, including Joni Mitchell, whose songs he often covered in concert. Other artists that inspired his music include Earth, Wind & Fire, James Brown, Sly and the Family Stone, Stevie Wonder, Parliament Funkadelic and Jimi Hendrix.
How about you? Who do you consider as your greatest musical influences and why?