As if holding down a full-time job wasn't enough work already, more and more people are studying at college at the same time. Whether you are working full-time for an employer or grafting hard from home to develop your own business, there are plenty of great reasons to consider taking a college degree. Maybe you never attended college and want to take advantage of some of the great opportunities exclusive only to graduates, or perhaps you've decided that studying for a particular master's degree, such as an online masters in paralegal studies, is the best option when it comes to furthering your career and working your way up the ranks. But, you may be wondering if fitting studies around a full-time job is even possible. Let's take a look at some of your options.
#1. Online Degree Programs
When it comes to fitting a college education around your full-time job, online degree programs are the perfect option. Instead of having to fit work around a class timetable, online programs are predominately studied from home, giving students the flexibility to choose when they'd like to study, for how long, and even where they want to study. With a wealth of study options available such as this online paralegal degree from George Washington University and further possibilities in healthcare, business, finance, science, and other industries, the world of online study is quickly becoming just as diverse as campus life in terms of the subjects that you can study for.
#2. Part-Time Degree Programs
If online study isn't for you for any reason, then a part-time degree could be your perfect option. Although it will take you longer to graduate, you will be able to easily fit your studies around your job, since most colleges offer their part-time programs to full-time employees. Timetables are sensitive to your working hours and you'll usually find classes that are held in the evenings or even on the weekend. You may also be able to come to an agreement with your employer to adjust your working hours when needed so that you can study. If attaining the qualification is going to benefit your employer as well, then you will often find that many employers are happy to accommodate you as a student.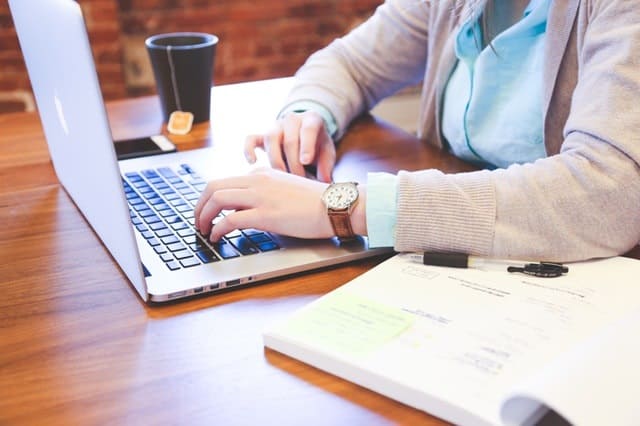 #3. Apprenticeships:
Lastly, if you are a recent high school graduate and want to work full-time whilst studying for a college degree, then you may want to consider an apprenticeship, which will consist of a mixture of both on-the-job training and classroom education, allowing you to gain a qualification that is equivalent to a college degree. Apprenticeships are more common for industries and trades that are difficult to learn in a classroom alone, and since you will also be able to earn an income and forgo the worry about student debt, they are becoming an increasingly popular option amongst young people today.
The idea of studying whilst working full-time may have once seemed impossible, but today, there are many alternative options to consider that allow you to do just that.