Betting is a massively fun pastime for the masses of punters who get involved weekly. Still, something that could easily be seen as being more enjoyable is the opportunity to grab some massive winnings without even needing to contribute any of your own money. That's where the free-to-play football games provided by some of the UK's top bookmakers step in.
Entertaining a large percentage of the betting community every time a new round is open to the public, BetVictor's Golden Goal is one of the most enjoyed free-to-play football prediction games and continues to grow every season. You can now check out the recommended selections of more experienced football websites through Footy Accumulators. They offer their thoughts on a given week's Golden Goal, so the possibilities look practically endless.
What is Golden Goal?
Every week, BetVictor updates a specific page on their website. You're allowed to predict the time of the first goal scored, the first goalscorer, and the final result in a selected football fixture. This tends to be the late kick-off in the Premier League or Championship and is always a televised match that most football fans would see as one of the weekend's key fixtures.
The minimum amount of money that BetVictor will give away is £25,000 that, in a worst-case scenario, will be split among 25 people to award £1,000 to each winning player. The only aim of the game is to choose the player and time of the given match's opening goal, as well as the final result in the same game. It sounds like a lot to ask when considering how a minute would ruin your selection, but some that many people regularly enter their attempts at Golden Goal that there's almost always at least one winner.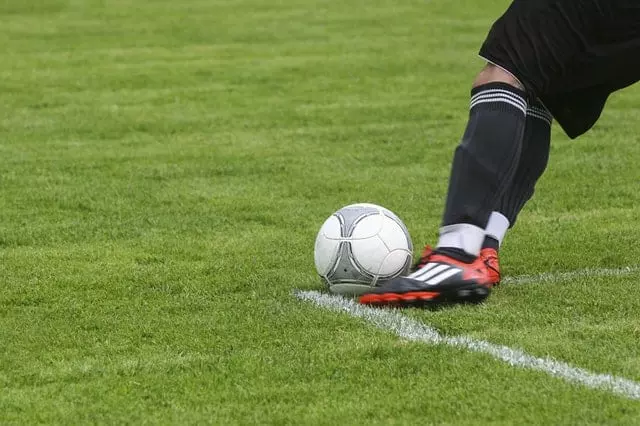 How does Golden Goal work?
Although there isn't an option to come as a runner-up like in similar free-to-play games, and there is no chance of winning a smaller amount of money if nobody wins outright in a given week, most weeks result with players scooping the cash prize on offer. Choosing the final result is the easiest of all tasks needed to apply but picking a goalscorer who you expect will score first is arguably just as easy to get right – the only issue comes with having to work out in what minute this opening goal could occur.
It can be hard to remember making your BetVictor Golden Goal selections every week. Still, it's worth setting the alarm or putting it on your calendar, as the one time you forget to add in your predictions could be the one time that what you'd envisioned was worth thousands of pounds.