Experts estimate that the beauty industry is worth $532 billion globally.
With the demand for beauty products and services growing all the time, it's a great time to be supplying them. Jobs in the beauty industry have never been easier to come by.
Even if you're only considering entering the beauty industry as a side hustle, there is a wealth of opportunities for you. 
Read on as we look at five of the best beauty industry careers that you may want to consider today.
Modeling
Everyone with an interest in the beauty industry has daydreamed about being a model at some point. The idea of strolling down a catwalk in Milan or Paris, wearing the finest of designer garb, would appeal to almost anyone.
However, there is more to modeling than just runways. Every clothing brand needs models for their presence in ads, blogs, and magazines.
With the diversification in the looks and sizes of models in recent years, there are potential opportunities for everyone.
Photography
Models would be nothing without someone to snap them while they're looking their best.
While it might seem simple, any good photographer will tell you that there's a lot more to capturing the perfect photo than just clicking a button. Timing, lighting, angles, and contrast are just a few of the many considerations that a photographer has to take into account to get pictures looking their best.
If this is something you understand, there are plenty of moneymaking opportunities to be explored.
Cosmetics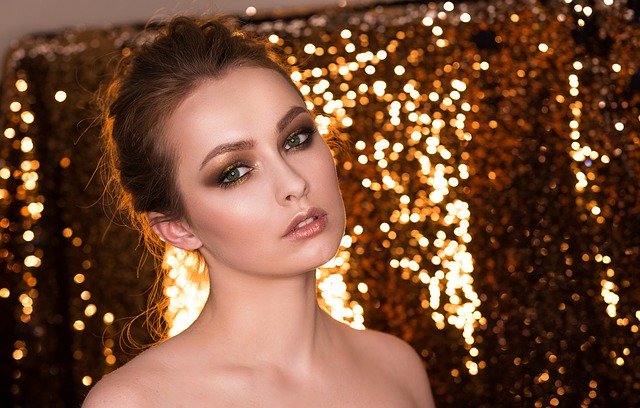 One of the most important elements of the beauty industry is makeup. No woman wants to go to an important event without having her face looking perfect.
When it comes to cosmetics, a skilled hand is everything. The best products will be wasted if the person applying them doesn't know what they're doing.
If you're a skilled makeup artist, you can easily monetize this talent.
Even if you're not experienced in this field, cosmetics remains an option. Cosmetology training can turn any beginner into an expert.
Hairdressing
Just as important as makeup is hair. The wrong hairdo will send even the most beautiful ensemble awry.
There is an art to pulling off the perfect hairdo. However, it isn't something that necessarily requires years of experience.
Cosmetology training also incorporates hairdressing techniques. If this is something you'd like to learn more about, you can pick a course that prioritizes it.
Content Writing
This role isn't as directly involved in the beauty industry like the others listed here, but it's equally important!
Blogs and magazines are the platforms upon which many beauty businesses advertise their wares. If you've got a passion for beauty and a way with words, this might well be an opportunity for you.
Jobs in the Beauty Industry That Will Enrich Your Life
There are jobs in the beauty industry to suit people of all skills and abilities. If you have talent, work ethic, and the desire to grow your income, you'll be able to find something that suits you.
Did you enjoy this post? If so, be sure to have a look at some of our others! We post content on all kinds of careers.